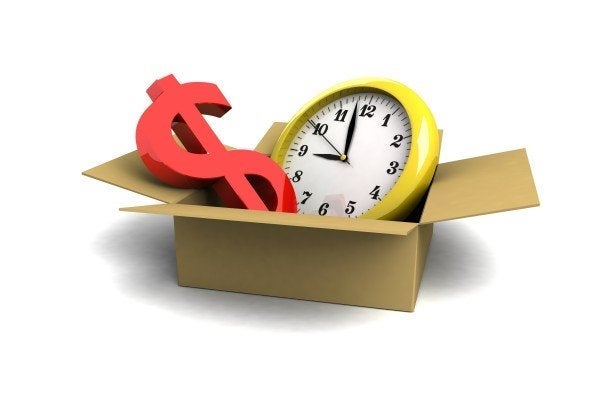 Many people think they can simply put theirs on the market and it will sell fast. The reality is, however, there are several things that could hamper the sale of your home.  Just because YOU think your house should be worth a certain amount doesn't mean others will see it in the same light. If you're selling your home, but the list price you've set isn't inspiring any serious offers, it could be due to several extenuating factors. Take a look below at the four factors that make the sale of your house harder.
The List Price Is Too High
Just because you feel your house is worth a certain amount doesn't mean it is. Placing a high price tag on your home will only serve to keep it on the market longer and possibly cause it never to sell at all. Before placing your home up for sale, get an inspection/appraisal done so you have an idea what it's worth. Do some research around the neighborhood as well to find out what other houses that are like yours are selling for. If the price you set for your home is honest and competitive with others in the area, it will sell quickly.
The House Is A Fixer-Upper
While some people seek out houses that require repairs, many buyers prefer homes that are move-in ready. If your home needs repairs, especially if they are of the major kind, it could take longer to find the right buyer. However, if your home is simply outdated, you can make it more desirable to buyers by doing a few simple upgrades. Apply a fresh coat of paint to the walls and make sure the kitchen and bathrooms contain modern appliances and stylish décor, as these are rooms people spend a lot of time in. Lastly, oil squeaky doors and fix leaky faucets before showing the house.
Your Furbabies Turn Buyers Off
We know you love your pets, but the truth is, pets are messy. Homes with pets often take longer to sell because they tend to have a certain smell and there are usually obvious pet stains. For non-pet owners, these things are a turn-off. If you have pets, the best thing you can do is have all your carpets cleaned before showing the house. If possible, remove all pets during showings. At the very least, your pets should be confined to an innermost room where they can't bite or otherwise bother anyone as they go through your house.
Your Real Estate Agent Isn't The Right One For The Job
All real estate agents are not created equal. Real estate agents make money by selling many properties, so it's possible she isn't giving you her undivided attention. Be sure to choose a real estate agent that's well-groomed, speaks well, and has a professional demeanor. She should have excellent negotiating skills as well and be willing to put your best interests ahead of all else. If your agent doesn't meet all these points, look for one that does.
In my 13 years experience, if your home isn't selling quickly, it does usually come down to price.   If the price is right, your home will sell despite the other three factors.  On the flip side, if you have time, your home will probably eventually sell, again despite all the above.  I always tell my clients this - you have to choose between two factors, time or money.  For a quick sale you have to price your property so that the price is desirable.  If you have time, you can wait it out for that perfect buyer, who will eventually come along.   Time or money - it really is that simple.  Your home is only ever worth what somebody else is willing to pay for it.  A buyer has to see value in your property.  
That's the hard bit for seller's to wrap their heads around.   

- Justin