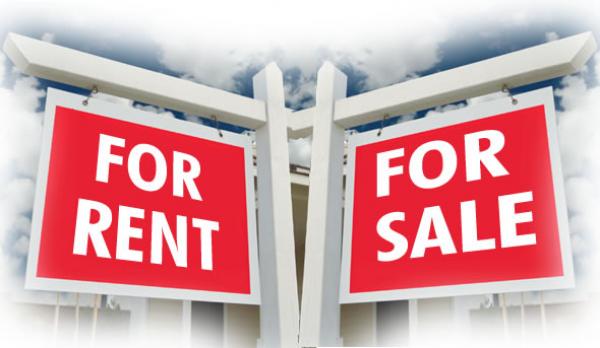 Have you ever thought about turning your home into a rental property? If so, you're not alone. There are a number of reasons this is a good idea. From not being able to sell your house for what you want to just wanting to increase your income, deciding to turn your primary residence into a rental property is a big step. Making the leap into rental property owner means making some big decisions and tackling a few important tasks. Below are several ways to turn your home into a rental property.
The homeowner's insurance policy you had when you owned and lived in the home yourself will not cover the property adequately once it's a rental property. As soon as a tenant moves into your rental property, you assume certain risks and liabilities not covered by a typical homeowner's insurance policy. Should something happen on the property that injures a tenant or makes the property unfit as a rental property, having the right insurance policy in place can mean the difference between profit and ruin.
When your home becomes a rental property, it must meet certain guidelines in order to be legal. You must acquire the right permits that prove the property meets these regulations. An inspector will determine the safety and functionality of such things as electrical, heating, adequate exits, and other safety-related features in order to grant the permits. These permits are usually not expensive, but they are required.
Make repairs and upgrades
As with selling your house, the better it looks and functions, the more likely someone will want to rent it. Be careful here, though. You have to be able to recoup the cost of making the repairs and upgrades through your tenant's' monthly rent payments, so don't get carried away. Be sure you can build the cost of the upgrades into the rent you charge your tenants.
Set a competitive rental rate
Your goal as a rental property owner is to increase your income. To do so, you have to charge a monthly rental rate that covers the cost of your mortgage, property taxes and any other costs associated with the home. At the same time, your rental rate has to be close to, and competitive with other rental rates in the neighborhood. Find out what rental rates are for homes like yours in the same area to get a good idea of what you should charge.
Decide if being a landlord is right for you
Being a landlord is hard work. It requires a great deal of time catering to the tenant's needs. If you don't live close to your rental property, or you just don't want the hassle of landlord duties, you can hire a property management company to take over the landlord duties. You can expect to pay about 10 percent of your rental rate for such a service.
Take some time to educate yourself on fair housing laws. These laws protect you and your tenants from race and/or sex discrimination. Furthermore, make sure to conduct a credit check on anyone you are seriously considering renting to. Any experienced landlord will tell you that finding a perfect tenant is nearly impossible. Since it's illegal to turn down renters based on your own gut feeling, having a proper rental application for them to fill out helps eliminate potential problems. You can go to an attorney for help in drawing one up yourself, or a property management company can help as well.
Turning your home into a rental property takes time. You have to make sure you've covered all your bases to ensure the process goes smoothly. Use the considerations above to help you turn your own home into a rental property.
- Justin