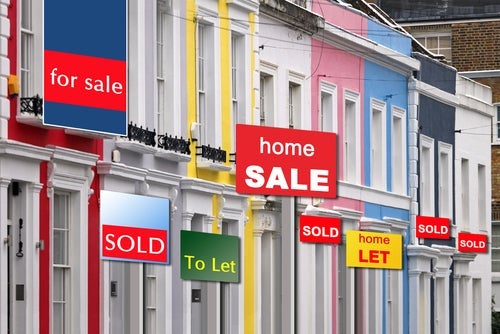 Before you put your home on the market, there are a couple of things that you must do to ensure that you get a buyer as fast as possible. 
As all real estate experts in Canada would tell you, you have to ensure that your home looks its absolute best before the potential buyers start showing up. You have to make a good first impression. Nobody would want to buy a home that does not look good. Hence, the first impression is everything when you are planning to sell your home. Most people looking for homes for sale usually decide whether they are going to buy a given home or not in the first few minutes after seeing it.
When you make a good first impression, you are actually convincing the potential buyers that your house is worth every penny that you are asking for. There are many simple inexpensive things that you can do to make a good first impression. 
IMPROVING THE EXTERIOR APPEARANCE OF YOUR HOME 
The appearance of you home's exterior is very important. You have to ensure that the exterior is inviting so that it can attract potential buyers. This can be done by properly maintaining the lawn. If your home is on the market during winter, make sure that you have photos of the lawn during summer so that buyers can see what the home's exterior look like during summer. Maintaining cleanliness is also important. Make sure that the entrance and the windows are clean at all times.
IMPROVING THE INTERIOR APPEARANCE 
Inside neatness is a key factor if you want to sell your home fast. Make sure that the home is clean from top to bottom. Get rid of all unnecessary stuff. Remember, people looking for homes for sale will always pay attention to little details. Make sure that everything is at its right place. Clear out all the open spaces so that buyers don't feel cramped when they are being taken around the home.
Put a fresh coat of paint in every room.  Freshly painted homes usually sell for more. Use bright neutral clean tones to make the rooms more appealing. Make sure that the floor and carpets are clean to give the home a refreshing look.
The bathroom and the kitchen must also be cleaned. Spare some time to clean faucets and appliances. The sinks, bathtub and toilet must be sparkling clean. Do not leave dirty dishes in the kitchen sink or towels hanging around the tub.
Also, make sure that everything that is broken around the home is repaired or replaced. Fix defective door handles, leaky taps, cupboards and drawers. Replace damaged switches and burnt light bulbs. It is inexpensive to carry out these simple repairs that can really help you get someone to buy your home at a good price.
People looking for homes for sale make their decision based on what they see. Therefore, if you want your home to sell fast, you have to make a good first impression, after all, first impressions last!!
- Justin