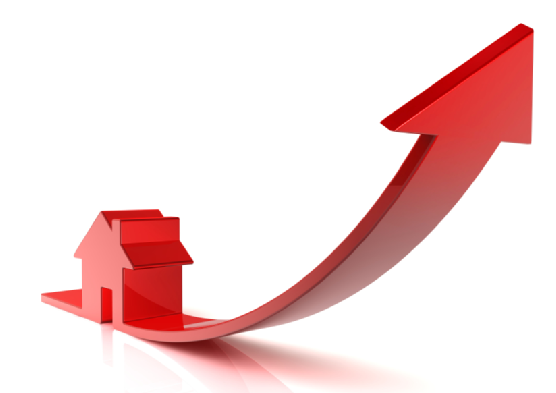 As a real estate investor, you should know the ins and outs of your home's value to ensure you get the most out of your investment. If you're looking to sell, knowing current home values helps you know when the time is right. If you're not looking to sell but are using your investment for an ongoing cash flow, understanding the market and home value lets you know if your investment continues to be a good one or not. Following the market on a regular basis and keeping your home up-to-date are both smart practices when you own investment property. Here are several ways you can stay updated with your home's value.
Even if the kitchen in your rental unit is in good shape, the décor should be contemporary. Renters love to see bright, gleaming kitchens, so spend the money to bring yours into the current era. Replace the flooring and countertops, and install modern, efficient appliances to raise the value of your investment property. If you can't afford to replace everything, try refacing the cabinets and changing out old, pitted chrome fixtures for nickel or pewter ones that will give the room a more customized feel. Other cheap but easy changes include updating the lighting and adding backsplashes.
The bathroom is the second most important room in a home, and therefore, deserves a modern upgrade as well. If your bathroom features a seashell shaped sink or an old, clunky toilet, it's time to remodel. A bathroom remodel can be quite expensive, depending on how elaborate you get. Consider replacing the cabinets, sink, and toilet for sure; then if your budget permits, go further with the renovation by updating the floor, fixtures, mirrors, and any other accessory you see fit. The bathroom should not only be functional, but it should make the user feel relaxed and comfortable while using it.
Wood flooring is an upgrade that's well worth the expense. Most people love the look of wood flooring, and it adds to the value of your home. If your property already has carpeting, it's a good idea to at least think about switching it out for the beauty of a hardwood floor. If you can't afford actual hardwood floors, consider laminate flooring instead. Not only is it scratch resistant, it's easy to clean and even easier to repair.
Create As Much Storage Space As Possible
The more storage space a home has, the better. Even if the home doesn't already have adequate storage, you can create it quite easily. Add closet and drawer organizers where you can and hang shelving on the wall in rooms with little storage. If your budget allows, consider remodeling bedrooms to have walk-in closets, or revamp entryways by adding coat hooks and shelving for more space to put things. Added storage space is very attractive to prospective tenants.
How To Figure Your Home's Value
The easiest way to figure out what your home is worth at any given time is to check the market for similar homes that have sold recently. Be sure to consider any amenities such as solar panels, hardwood floors, and appliances in the search for homes similar to yours. Do this once a month to stay informed. Regardless of whether you want to sell your home or simply wish to use it for cash flow, it's important you know your home's value. Compare your home regularly with similar ones that have sold in your area, and if you need to up the value of your home, do one of the things mentioned above.
- Justin