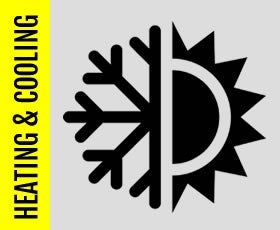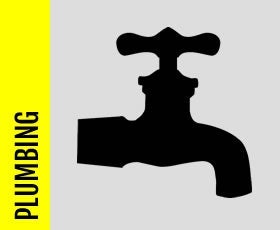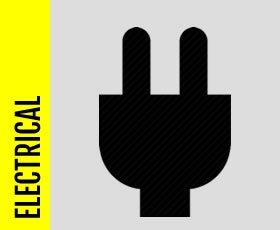 Moving into a new home is an exciting time, but that shouldn't keep you from paying attention to possible issues with the property. If your home is more than a few years old, it's likely there could be issues you can't see. As such, it's a good idea to consider a few professional services before moving your family in.
Older homes sometimes have outdated electrical components that are inefficient and potentially dangerous. Old wiring can cause electrical fires in some cases, so it's important you hire an electrician to inspect the home's electrical system and correct any problems before you move in. In many cases, a homeowner won't be able to sell a home with outdated electrical components, but it's your responsibility to make sure everything is up to code and safe before moving into your new home.
Small plumbing issues can become big headaches if they aren't addressed quickly. A plumber can inspect your home's water and sewer pipes and fix any issues he finds. In some cases, you might be able to fix small problems (like a leak under the kitchen sink) yourself, but for a good bill of health on the home's entire plumbing system, it's best to hire a professional.
Many homes have an HVAC system that needs to be inspected regularly. Before moving into your new home, this is a necessity to ensure the system heats and cools your home efficiently and that the ductwork is clear of any allergens and/or debris. You can do some of the work yourself (changing filters, clearing the area around the unit), but to ensure everything is in proper working order, it's best to have an HVAC technician come in and inspect the unit. The technician will change the filters, ensure the unit is working well, check the thermostat, and clean out the ductwork as needed. This will ensure your unit is as energy-efficient as possible and that your family doesn't suffer allergies due to poor air quality in the home.
Moving into a new home can be somewhat scary since you don't know the area very well. To help alleviate you and your family's unease, installing a security system might be a good idea. Today's security systems are very interactive. They can be controlled using your smartphone and you can receive instant notifications of any emergencies while you're away. It may also be possible to monitor your residence via a streaming video feed when you're not home. Having a security system may help your family feel more at ease in your new home, especially if you train everyone on how to use it properly so they can feel in control of their new surroundings.
You're probably very excited about moving into your new home but be sure you have the above-mentioned services conducted ahead of your actual move-in date. Doing so will ensure you and your family will be as comfortable and as happy as possible in your new home.
- Justin