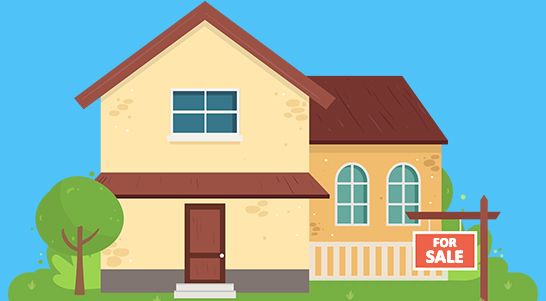 This is it! You are ready to sell your first home and look for that dream home. You have been saving, looking and dreaming about it for years. There's just one problem; while you have purchased a home before, you have never sold one. How hard can it be? Do you remember what you were looking for in a new home the first time? What are you looking for now? There are just as many things to consider when selling as when buying. Here are some tips for a first-time home seller.
Set A Realistic Start Price
Too many new sellers have an unrealistic idea of how much their house is worth. Most of the time, it is sentimental value they base the price on. Sentiments won't sell a house on their own. Listen to the appraiser and your agent. Look around at what comparable houses in your area are going for and be competitive. You will be surprised at how much faster you will get your sale.
Believe it or not, most buyers make up their minds about a house in the first few moments after seeing it. Is your lawn in good shape? Does it need to be mowed? Have you spent a little time and money on landscaping? These things add up to what is called "curb appeal". If a potential buyer doesn't like what they see on the outside, that is at least one, if not two strikes against you.
Keep The Inside Of The House Ready To Show
This means keeping it spotlessly clean (even if you are messy and busy)! Get rid of the clutter. Don't leave dishes in the sink or dirty clothes on the floor. Clutter makes a space seem smaller and less appealing. Don't use plug-ins or sprays to make your home smell good. Keep it clean and bake a batch of cookies (especially right before an open house). This smell will make buyers think of the property less as a house and more as a home. If you can live without your things until the move, find a storage unit or another solution so the space looks light and airy. Keep it neutral so the buyers can see their own touches.
Design Your Closets To Look Half Empty
Almost every buyer is looking for storage space. If they see (clothes, linen, etc.) closets filled to capacity, they will automatically assume that there isn't enough storage (not that you are a packrat). Again, find a storage unit or another solution and move at least half of your things out of closets. Once you have done that, make what is left clean and organized. Not only will it look nice, but it will leave a very good impression.
Do not attempt to sell your house on your own. Why? Because there are laws, procedures, paperwork and pitfalls that only someone with experience and training will know about. Your attempt to save a few hundred dollars initially could end up costing you thousands in mistakes.
- Justin