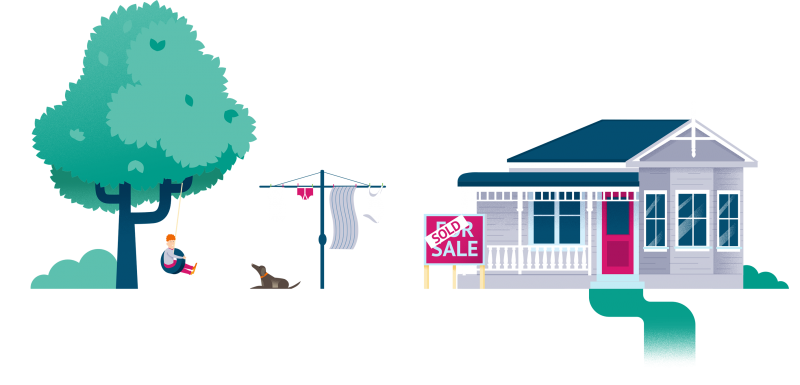 This is one of the hardest pieces for Seller's to get their heads around when it comes to listing their home but the simple truth of the matter is:
THE MARKET SETS THE PRICE, NOT THE OWNER AND NOT EVEN THE REALTOR!! 
Many sellers think that their home is above the price that the market dictates - this is totally understandable.  I don't think there are many of us out there that couldn't imagine anyone not wanting to live in our home. It is after all perfect.  For many of us its where we raised our family, its where we have our most precious memories, summers full of laughter, Christmas' around the fire, all the firsts often happen in this home, every ding and scratch in the walls and floors are special and add to its character and charm.  Sentimental and emotional value often translates into an inflated sense of the home's worth.  However, when it comes to price, the the only opinion that really matters is that of the market at the time of listing.  
Agents know it's impossible to effectively price a home without taking into account the competition; homes that are currently for sale and homes that have sold in the past in your neighbourhood.  Buyer's are smart and will do their own homework and research so your competition is your benchmark.  
So here is how your agent should approach the issue of your listing price.  They should firstly determine how much you, as the seller, thinks your home is worth. If your expectation is wildly inappropriate, it may be worth taking you to see a home that is on the market and priced at your expectation.
Your agent should then show you or take you to a comparable home that is priced similarly to where they feel your home should be priced. Its important that they take the time to educate you on the competition and give you an idea of all the factors that are taken into consideration in understanding the pricing strategy, ie we have to take into account supply and demand, interest rates, economic growth, demographics, location, potential for growth, parking, schools, home improvements to name a few as well as the comparable homes in your neighbourhood that have recently sold.  
At the end of the day, you may still insist on listing at a higher price then your realtor advises.  Its funny how often people become real estate experts when it comes to selling their own homes. In situations like this, I always tell my clients that we can list at that slightly higher price, (because after all, once you have listed, you can never list higher but you can reduce) BUT they have to be prepared for the fact that their listing may take longer to sell.  
If you list your home above what the market value dictates in your neighbourhood, you will sit on the market until someone sees the value in your home for that listed price.  You will find a buyer eventually, but it will take time and it can be frustrating.  
Bottom line, if you have done your research and you have a good, reputable, experienced agent who knows the neighbourhood well, the chances are they know what they are talking about and when they advise you on what to list your home for, listen to them. 
- Justin