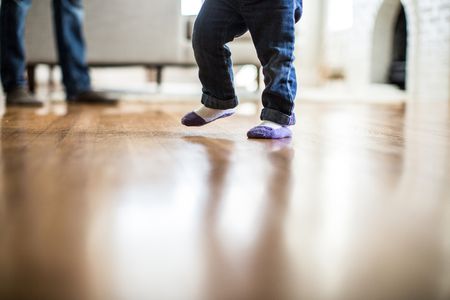 The floor in a room makes up a big part of the room itself. As such, it has a huge impact on the look and feel of the room. For example, if the floor is dirty, it makes the rest of the room feel unkempt, but as soon as you vacuum and/or mop it, the room looks and feels cleaner and has a more welcoming atmosphere. Because the floor and skirting in a room plays such a big role, it's important to maintain it and keep it fresh. Below are a few ideas for renewing your flooring to update any room in your home.

When most people think about updating a room, they don't usually consider the skirting to be of much importance. This is a mistake as updating the baseboards around the floor can make a big difference. Changing the skirting is relatively easy, especially once you get the old boards off. There's a right way and a wrong way to do this, so be sure to Google skirting removal to learn the easiest way to do it. Visit your local home improvement store or go online to websites to find your new baseboards. Before you install them, though, consider updating the flooring first.
If you're lucky enough to have real hardwood floors in your home, you can give the rooms a fresh, new look simply by refinishing the wood. With the baseboards removed, this job is easier than ever, especially if you rent a professional sanding machine. Alternately, if your budget allows, you can hire a professional contractor to do the job for you.
Install Laminate Flooring
Laminate flooring is probably the easiest way to renew the flooring in any room of your home. With a huge array of colors and designs available, you're sure to find something to complement the décor in any room. The main thing to remember when choosing laminate flooring is to be sure to get the right type for the room it's going in. For example, if you're installing it in the bathroom, be sure to choose one that's designed to withstand dampness, so it lasts for many years to come.
Whether it's the kitchen, bathroom, or a child's bedroom, the floor has a huge impact on the look and feel of the room. As such, it makes sense that if you want to give the room a fresh new look, you should give careful consideration to the flooring in the room. From refinishing existing hardwood floors to installing laminate or some other flooring material, renewing the floor will update the look and feel of any room in your home.
- Justin