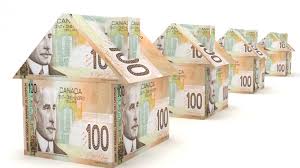 Buying a new home is exciting. It's also expensive. A majority of new home buyers knows that the home buying process requires a big financial commitment, but even so, there are several expenses that often take them by surprise. If you're in the market to buy a new home, be sure to read the list below to prepare yourself for the financial commitment ahead.
While it's not likely that the old owners will use their keys to get back inside their old home, you may still want to change the locks, especially since you never know who's made copies. Even if you're not worried about that, you may simply want to upgrade simple hardware for something that's more secure and modern. Whatever the case, if your new home has several entry points, it will cost a pretty penny to replace all the locks.
Most people making a cross-country move already understand the expense of moving their things a great distance. For those moving just across town, the expense of moving can be a little surprising. From renting a moving truck and buying packing supplies to hiring professional movers to do it all for you, you'll need an extensive budget, too.
An Increase In Property Taxes
When creating a budget to buy a new home, it's important you consider not only the loan amount but also the property taxes for that home. Initially, you'll have to use the estimated property taxes from the prior year, but keep in mind that this amount can – and usually will go up from year to year. Make sure your budget has wiggle room in case your taxes go up in the coming year.
It's common knowledge that when you have a mortgage, you must also have homeowner's insurance. What isn't common knowledge, however, is hazard insurance. Many homeowners fail to acquire the proper insurance to cover damage caused by things like floods or hurricanes, which can be very costly should these things happen. If you live in an area that often sees the devastation from acts of nature such as these, don't be surprised when your lender mentions hazard insurance.
Disconnect, Transfer And Reconnect Fees
Some electric and cable companies require fees for things like new installations or transfer requests. If you don't plan on taking a service with you and cancel, then change your mind once you've moved in, there will likely be a reconnect fee. The good news is, most of these fees are not required up front, but they will appear on your first bill.
The Last Payment At Your Old Residence
It's a common problem for many new homeowners to have to continue paying on their old residence while also paying on their new home – at least for a month or two. If you rent your old place, you may be able to terminate your lease early by finding a new tenant to ensure your landlord won't lose out on the monthly rent.
Justin