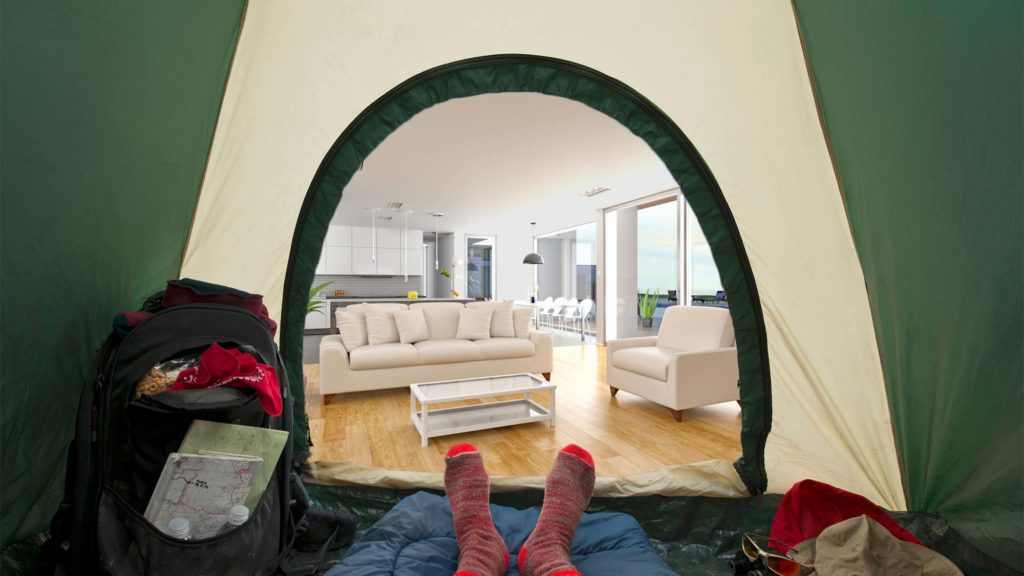 Today's blog post was inspired by a post I read in one of my local Facebook groups today.  This is such a common problem sellers face yet most people stress about everything else and then the penny drops once their home is listed ..... crap, how are we going to do this!!!!    
So the question was - how have others coped with keeping their home show ready with a dog and a small child.  How do I keep my tidy and clean when life is so chaotic, especially in the mornings when we are all heading out the door.  What do we do with the dog during the day if there are showings while we are at work and my child goes to bed at 7pm, how do we deal with this?  
Here's the thing - selling your home is hard.  Its super inconvenient and honestly there is nothing you can do about that.  Maybe your children will have a few later nights, your dog may have lots more walks and you may be spending lots of family time hiding out in your car while potential buyers are viewing your home.  
Its a full time job keeping your house tidy and juggling showings and everyday life but if you have a great agent and your house is priced correctly, this inconvenience should only last for a short time.  
In a perfect world, you would clean your house from top to bottom, stage it impeccably and move everyone out until the house is sold.  However, this isn't possible for the majority of us so here are my top tips on how to survive this part of the selling process:
1.  Most reputable agents include a staging consult as part of their service.  Staging really can be as simple as moving a piece of furniture from one part of the room to another, or adding cushions here and there.  But do listen to what your stager advises you.   Its in your best interest to have your home looking its absolute best.
2. Clear your closets, kitchen, bathrooms and bedrooms by at least 50%.  You want your house to look inviting, but not necessarily lived-in.  Hard to do when you are actually living there but you need to take YOU out of the home.  Remove your emotional attachment and look at the home as a product you're selling.  This is a good time to get rid of things you don't use; you can put the rest into storage.
3. Secure storage space as you will likely need a storage unit for your excess belongings. Do not use your basement or garage as storage.  Remember that every inch of your house is on show.  You need to show your garage as a garage that has plenty of room to park cars and the basement, even the storage part of it shouldn't be bursting at the seams with "stuff".  You want to give the illusion of space, and plenty of it, everywhere.  
4. I mentioned above that in an ideal world you would move out of your home until sold!!! But seriously, if you can spend weekends at your parents visiting or at least arrange sleepovers for the kids and pets, this will make life so much easier.  Your goal is to spend the least amount of time in your staged home as possible.  At the end of the day, the key is to either get out or make it look like you did.
5.  If you must stay in your home while it's up for sale, which most of us need to do, here what you can do: 
Create a cleaning schedule, and stick to it. If you can afford it, invest in a weekly cleaning service. Before each showing, vacuum the floors, dust all furniture, and wipe down all kitchen and bath surfaces.

In the kitchen, keep countertops clear. Stash paper towels, sponges, and dish soap under the sink when they're not in use. Make a habit of placing dirty dishes immediately in the dishwasher (although I think this should also show as empty and clean as Buyers will look in there too!!), and keep most appliances off the countertops.

Buyers will open cabinets. Be sure your glasses, plates, pots, and pans are well-organized and stacked neatly.

Buyers will look in your fridge and in your oven.  Again make sure these are show ready and not smelling of food. Clean out your fridge - you need to stage this area too.  
If you do a lot of cooking, use natural air freshening methods like boiling lemon slices or cinnamon on the stove to neutralize odors.

Use totes or bins to keep daily bathroom items like toothbrushes, toothpaste, and soap out of sight.

Immediately sort mail when it arrives at your house, and dispose of anything that isn't vitally necessary.  Everything else needs to be stored away.

Stash a few of your kids' favorite toys in a large decorative bin or tote in a corner of the room or hall closet, and clear the rest away.

Put your iPhone/ipad cords and enormous charging block in a drawer out of view.

Ask your agent to schedule showings in large blocks of time a few afternoons or early evenings each week to ensure you can get everyone out of the house.

If you have a 9-to-5 office job and pets, consider boarding the pets on weekdays when showings might occur.
It's not easy living in a staged home, especially when you have children and pets.  Its time consuming cleaning up after your family at the best of times but when you have to keep everything spick-and-span, its exhausting.  It is, however, part of the journey of selling and is most definitely worth the time and investment.
Justin