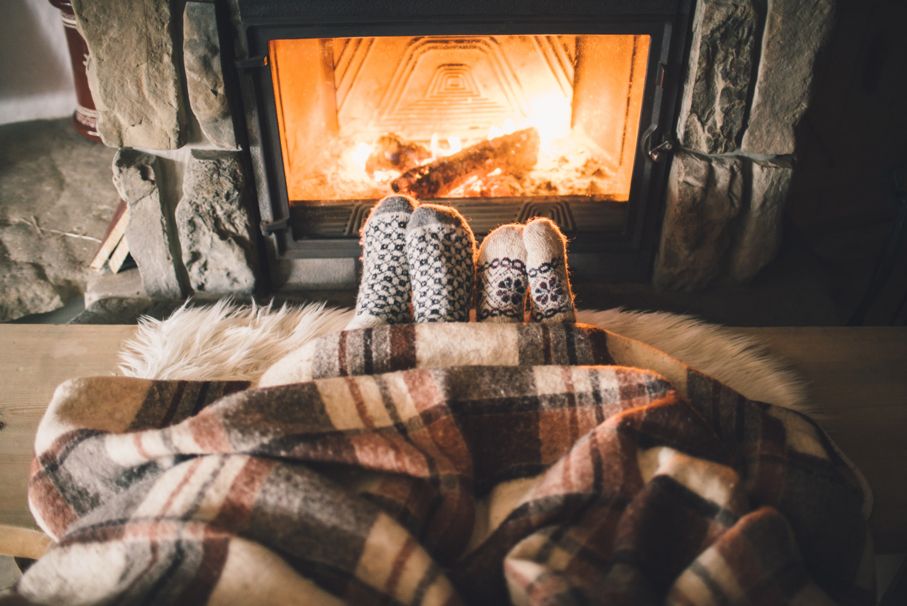 For many, winter seems to drag on forever. The days can be dark and dreary and the bitter cold often keeps us indoors for days on end. It's tempting to give in to the doldrums and just sit in front of the TV all day as we stuff our faces.
If this sounds like your typical winter day, this post is for you. It's time to get up and get busy. There's no time for boredom and depression this winter. Instead, you're going to achieve maximum coziness in your home with these fantastic tips!
One of the easiest and most effective ways to create a cozy, warm atmosphere is by lighting candles. Candles add a warm touch while giving off a scent that can help fight the blues and alleviate stress. Choose seasonal scents for celebration or floral scents to lift your mood.
Plush pillows, rugs, and blankets help make a space more inviting. Surround yourself in as many luxurious textures as you can find and snuggle in for the long haul. Keep in mind that faux fabrics are cheaper than the real deal, and just as fashionable, too.
Wearing a sweater is one sure-fire way to feel warm and cozy. Pair it with a thick pair of socks and you're all set to ward off the cold. If you're not a sweater person, however, find yourself a toasty sweatshirt instead. Looking for a winter project? Take up knitting or crocheting and make yourself a sweater over the course of the season!
Whether your poison contains alcohol or not, you should find a hot drink recipe or two that you simply can't wait to make. Hot cocoa, mulled wine, apple cider, hot toddies – any drink will do. Once you've perfected your hot drink game, it's time to show off your skills. Don't forget to include some non-alcoholic versions for those who don't imbibe.
If the cold weather tends to keep you and your friends from getting together as often as you'd like, make it a point to invite them over, despite the weather. Host a dinner party complete with cocktails and maybe a board game or two to share the coziness you've recently achieved in your home.
Just because winter is upon us doesn't mean we have to hibernate until spring. By following the tips mentioned above, you can create a warm, inviting atmosphere inside your home that makes everyone forget about the cold and blustery days of winter outside.
Justin