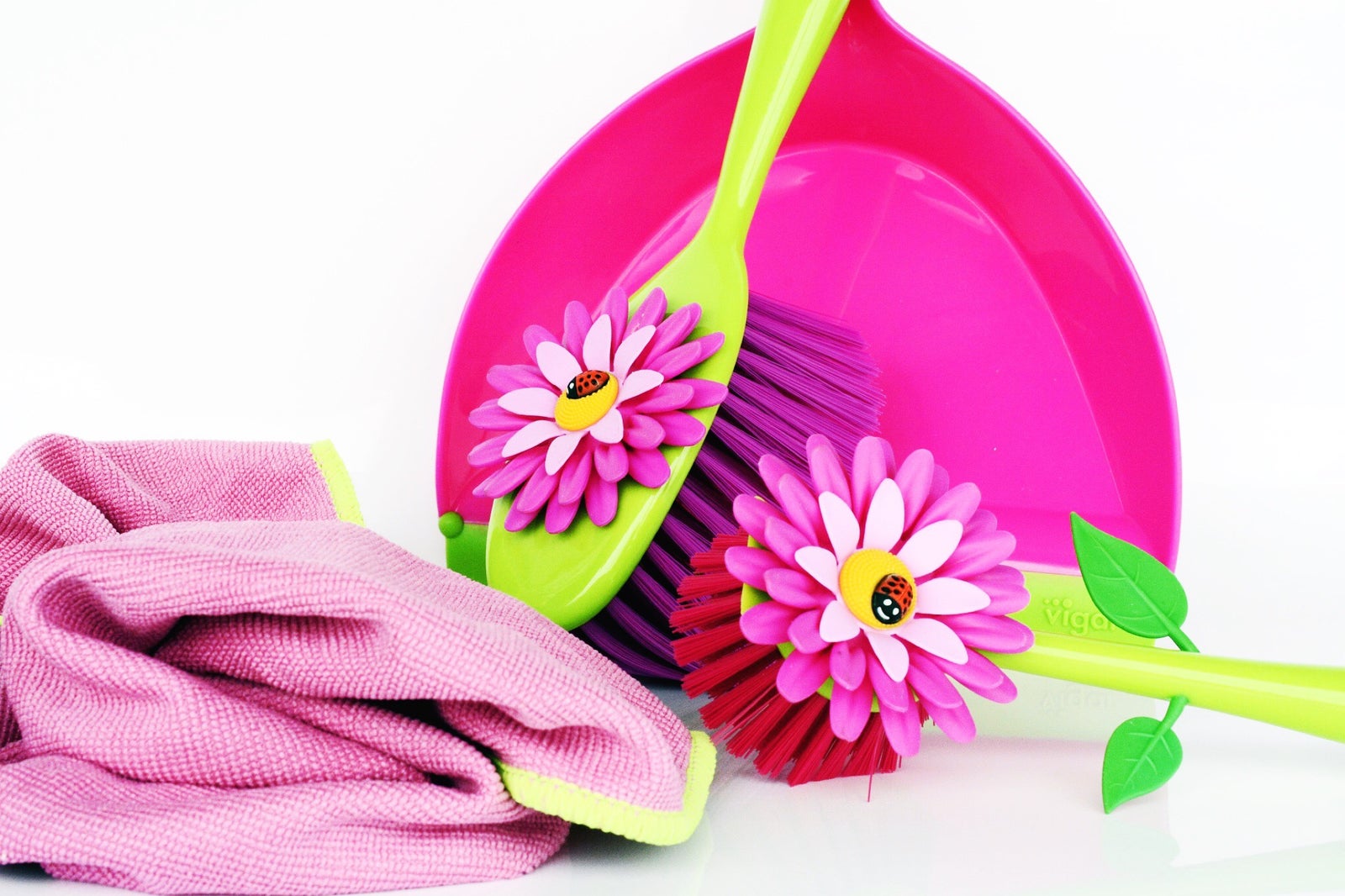 The kitchen ....... probably the most used room in your home.  Its where you feed your family from, entertain guests, its the room where everyone gathers and hangs; it really is the heart of the home.  
Well April is here and even though the weather may not realise it yet, it is time to think about that all important spring cleaning and make sure that your home's heart has its yearly physical.  

So is your kitchen still looking hungover from the winter months?  
Here is a list of easy cleaning tips you can use to make your kitchen and your soul sparkle.

The cold winter months bring the holidays which, in turn, bring a lot of use with your oven. You've sautéed, baked, stirred, and cooked for months.
Oven Range:
To begin, you'll want to start by cleaning your range's filter. This filter can be found on the bottom of          your microwave or near your range's heating elements. Your range's filter builds up grease from cooking and              venting. Cleaning it helps your oven work longer and keeps your kitchen fresh.  You can easily boil your filters in a solution of water and baking soda for about 10 minutes to remove this grease.
Cooktop: 
Remove the burner covers and wash them gently with dish soap and water. You can clean the burners on your oven with a towel that's been dipped in vinegar. Make sure to never spray the vinegar directly on the burners.
Inside of your oven
. This is where a lot of food and grease overflows and gets burnt on the bottom or glass door of your oven. 

Did you know ........ that apparently you don't ever want to use the "self-cleaning" option on your oven. It can damage the internal parts of your oven or even cause your oven door to shatter and break. Instead, use this heat-free way to clean instead:

Mix a ½ cup of baking soda and water together, spread it on the oven and leave it overnight to dry. After 12 hours, spray the paste with vinegar and wipe it off.
Unless you clean your microwave every time you use it, you have probably dealt with stubborn stuck-on food in your microwave at some point in your life. Not only is it unpleasant to see, it can cause your microwave to work harder than necessary to cook your food. Try cleaning your microwave with vinegar and steam.
3.  SINK: GARBAGE DISPOSAL
Does your garbage disposal have a less than pleasant smell about it? If so, clean and freshen it as follows:  

- You can clean off the stuck-on food on the edges of your disposal with ice and salt.
- You can remove stuck-on food with baking soda and vinegar.
- You can grind lemon peels to remove stuck on food.
- Clean the underside of the splash guard with an old toothbrush and dishwashing liquid.
After cleaning your garbage disposal, clean your stainless-steel sink with baking soda, vinegar and a scrub brush!
There have been many kitchen hacks about cleaning your dishwasher with Kool-Aid, vinegar and baking soda, and even bleach. Although some of these tips can work well, a deep-clean can help your dishwasher run more efficiently and clean your dishes better.
You can deep clean your dishwasher by cleaning out your sprayer arms from blockages, and cleaning out your filter.  
Ah, your fridge. It can be hard to clean and organize it, but it's an essential part of your everyday life. Not only should you be cleaning the outside of your fridge from dirt and grime, you should also be cleaning the coils on the back or bottom of your fridge.

These coils build up dirt, dust, and grime from being in your kitchen. However, they also help your fridge keep your food cool. When they have a build-up of dust and grime, your fridge works harder to keep your food cold. The harder your fridge works, the faster it wears out, and you'll end up paying to repair or replace it much faster than you were expecting.  You can clean the coils of your fridge with a vacuum. 
When you clean and maintain your systems and appliances, they'll last longer. Its that simple.  If we want things to last, we need to take care of them and cleaning them is a great first step for maintenance! 
Justin