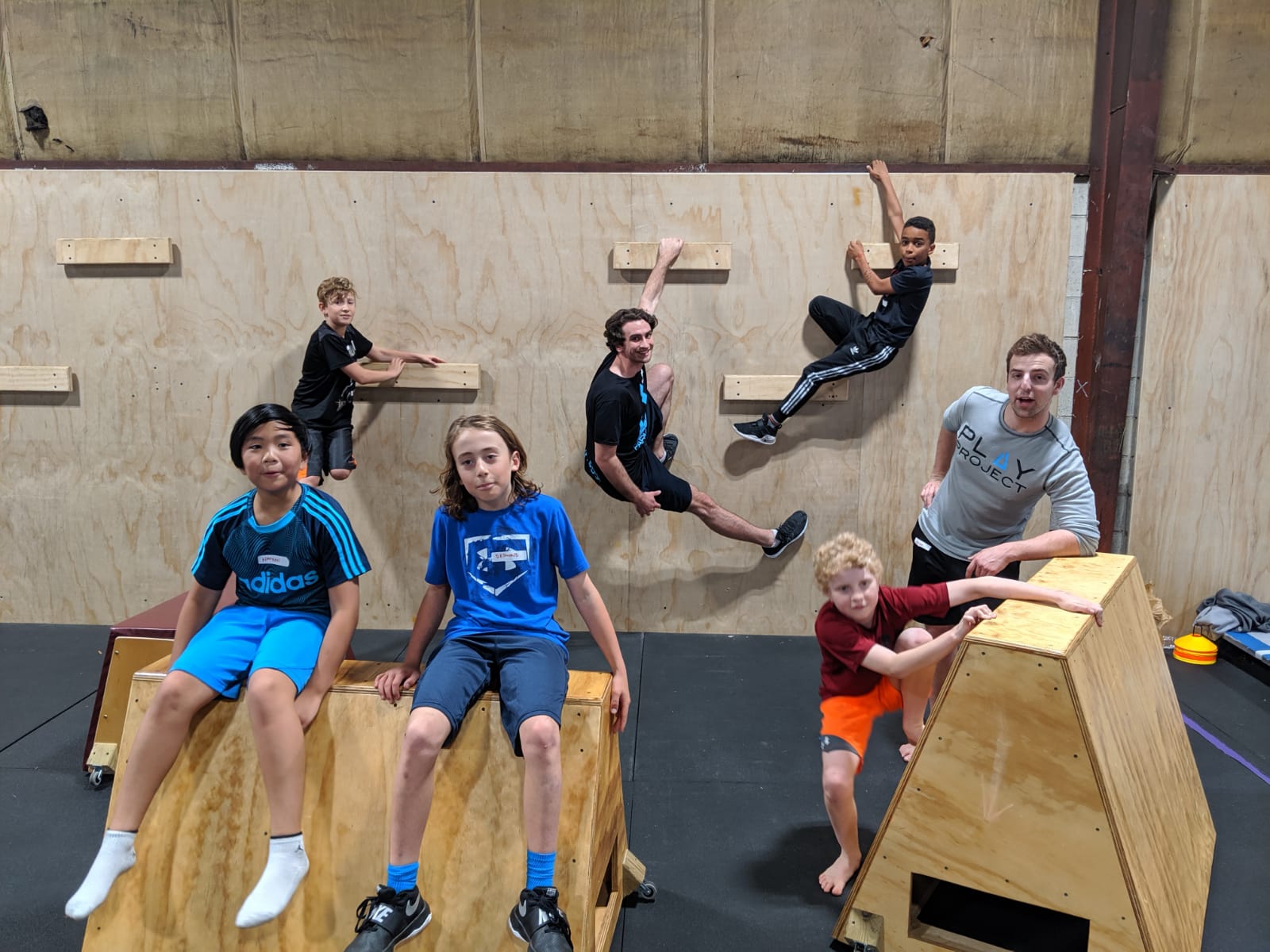 I wanted to do a shout out here and promote an amazing new local business.  
We decided to try a new gym in Burlington called Project Play when we booked a venue for our son's birthday bash for him and his friends. Its a parkour based gym facility and if you don't know what parkour is, google it.  Its incredible what these people do. They are basically the crazy stunts in movies like Mission Impossible where real human beings jump, tumble and flip from building to building and object to object.   
Project Play is owned by Trevor de Groot who is also the head coach.  I had met Trevor in a local Facebook group. 
Trevor was amazing, he took care of our small group of 10 year olds and even brought in a second trainer for our 5 boys which wasn't included in our package but he arranged it anyway to make sure our little men where well taken care of.
The two trainers were extremely attentive and very patient.  Their simple and basic training had our boys huffing and puffing within minutes and by the end...quite frankly, they were very sweaty and a little stinky.  They all worked hard had so much fun.  
I wanted to give this place a shout out because I would recommend it for fun, excitement and exercise.  The kids get a workout disguised in a "trendy" cool way of moving called Parkour!!  And they are none the wiser!!!  
Quite frankly, its so much better than these indoor play places.  I personally loved the fact that the boys had fun but were also being coached and learning new skills.  Its a great addition to any sport so my boys will definitely be doing this along side hockey.  
Please, support this local business.  Book a birthday party, a private lesson, or just go to the open gym !!  Heck, they have adult lessons too!!!  
Trevor, thanks for the great time and I look forward to seeing your new expansions, we will be back! 
Justin