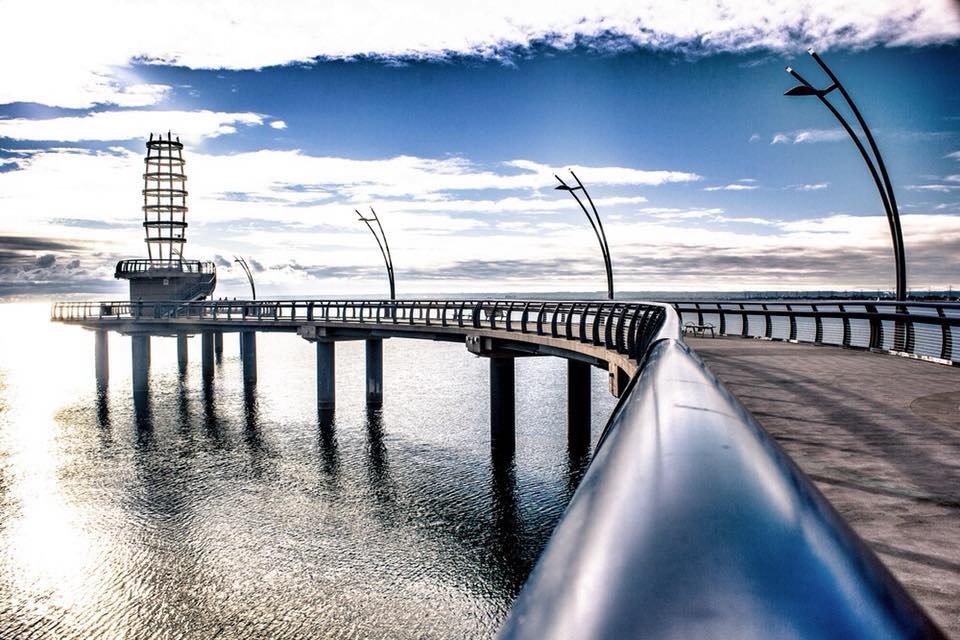 I was born and raised in Burlington so I have lived here for over 40 years.  

I honestly wouldn't want to raise my children anywhere else.  
So let's check out just a few things that make Burlington great. 

1. Location – it's close to everything!!! Toronto is just 30mins east, cottage country is a couple of hours north, and we also have wineries, ski slopes, and cross-border shopping all very close.  
2. We have LaSalle Park, Spencer Smith Park, Bronte Park, Lowville Park, Paletta Lakefront Park, and Mansion, conservation areas, hiking in the escarpment, beaches, the Royal Botanical Gardens, yoga on the beach, and lots of nature walks.
3.    The waterfront and Spencer Smith Park – we have a pier, great shopping and dining and walks, arts, recreation, festivals, Ireland House Museum, and not forgetting RCs on a warm summer's night.  Best place for an ice cream.  Further north there is no shortage of great places to eat, and entertain the kids, Lasertag, Movies, Escape rooms, Indoor play areas, Ice rinks, Batting Cages, Axe throwing, Paintball, Rockin Jump, Golf courses, indoor rock climbing, outdoor rock climbing, and farms.
4. Other than the incident last year with #Frank in the Orchard area, in Burlington, our neighborhoods and communities are safe and welcoming.  I think the neighbourhoods for the most part provide a great family feel and I think it's a city of people who are proud to live in Burlington.
5. Some of the biggest festivals in the country take place right here in Burlington: the Sound of Music Festival, Burlington Beer Festival, the Children's Festival, Marques d'Elegance, and Ribfest. 
6. Finally and maybe most importantly for those of us with school-age kiddies, here is what I found about the schools in Burlington. In an article from last year, the Blyth Academy was named #1 out of 5 of Canada's best private high schools and one of the campuses is in downtown Burlington. Yay, Burlington!!!!  
And for the younger members of our family - every year the Fraser Institute publishes a report ranking schools in Canada according to their students' academic performance. Here are the most current results in Burlington.  I just posted the top 10 schools for now.  I will post the full list later.  For those of us in the Orchard, our two Catholic schools are in the top 10!!!

#1 – Canadian Martyrs School
#2 – John T Tuck Public School
#3 – St. Raphael Separate School
#4 – St. Anne Catholic Elementary School
#5 – École Élementaire Renaissance
#6 – Charles R. Beaudoin Public School
#7 – Paul A Fisher Public School
#8 – St. Christopher Catholic Elementary School
#9 – Pineland Public School
#10 – St. Elizabeth Seton Catholic Elementary School
- Justin 
Share
var a2a_config = a2a_config || {}; a2a_config.prioritize = [ 'facebook', 'twitter', 'copy_link', 'email', 'print', 'facebook_messenger', 'whatsapp', 'telegram', 'wechat', 'viber', 'pinterest', 'linkedin', 'reddit', 'google_gmail', 'yahoo_mail', 'outlook_com', 'houzz', 'evernote', 'flipboard', 'pocket', 'tumblr', 'buffer']; a2a_config.num_services = 10; a2a_config.onclick = 1; if (add2any_url) { a2a_config.linkurl = add2any_url; }