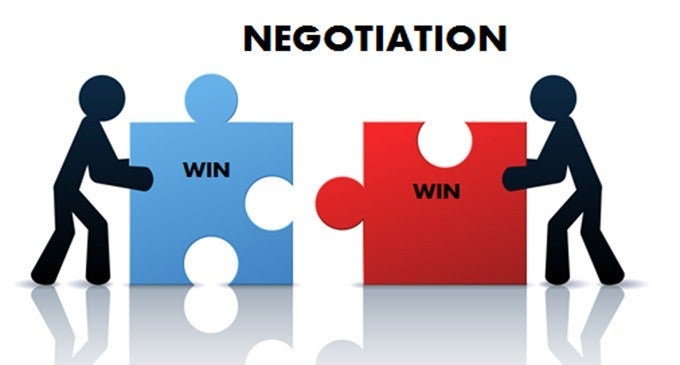 How you negotiate can make or break any deal. Buying a home is no different. You must deal in such a way that you get what you want, and the seller feels he is getting what he wants. The fine art of negotiation is something anyone can learn, so we've compiled a short list of tips to help you reach a good deal.
When buying a home, it's very important you know how to negotiate in order to get the best deal possible. Some people are born negotiators while others are not. The good news is, anyone can learn to negotiate. Following the tips below will help you negotiate better and make the home-buying process easier.
There's no time for second-guessing when buying a home. Once you've decided you want to buy a particular property, it's important you act fast and respond faster. Never make the seller wait for an answer as he may think you aren't serious and invite offers from other buyers. Should a bidding war begin, you will lose any opportunity you had for getting a good deal.
Get To Know The Property And Surrounding Community First
Before sealing the deal with the seller, it's crucial you learn all you can about the home, the neighborhood, the schools, and the community you'll be living in. Information such as home prices in the area, income levels, schools, property tax rates, and demographics can help you in negotiations with the seller. The more effort you put into getting to know the property and its surrounding area, the better position you will be to negotiate a favorable deal.
Play It Close To The Vest
For one reason or another, you may be very eager to close a deal with the seller. Maybe you have a short timeline, or you simply adore the property and can't wait to move in. Whatever the reason, it's important you play it close to the vest and don't let the seller know of your eagerness. Should the seller learn how excited you are to get it done, he may take advantage of your situation and refuse to negotiate further or raise the price of the property. If you're desperate enough, he knows you'll pay it. To get the best deal possible, keep your problems and any other issues to yourself while in negotiations for a home.
Build A Rapport With The Seller
One of the best ways to strike a good deal with someone is to find something in common with them and then connect over that topic. Building a rapport with the seller levels the playing field, so to speak. It's hard to say no or take advantage of someone when you've built a relationship over something you have in common with each other. Start a conversation by asking questions about the home and gradually work your way into more personal conversations about sports, hobbies, etc. The home-buying process is a long one, so you'll have plenty of opportunities to work on connecting with the seller.
Buying a home is like making any other deal: you want to get the best terms possible. Negotiation is key to getting the terms you want, so follow the tips above to learn the fine art of negotiation for your next home-buying experience.
- Justin