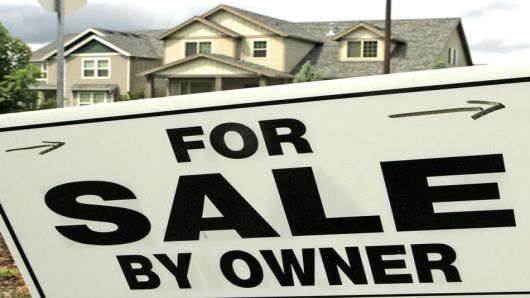 When it comes to selling our homes, even though we may have never realised it before, once we have decided to list, we all suddenly become experts in real estate.  Its weird how it happens but its totally true, especially when it comes to saving a bucket load of commission.  
But do you really know what's involved in selling your own home?   I thought it would be useful to take a look at this topic today.  
If you choose to sell your house yourself, it's not quite as simple as saving the commission.  There are a list of costs that you will have to pay out, that are often covered by the commission you would pay a real estate agent.  So lets take a look at them. 
Commission -

while you might get lucky and find a buyer who isn't working with a real estate agent, the most likely scenario will be that another agent will find the buyer and bring you the offer…and of course, they'll want to get paid. Expect to pay half of what you think you're saving.
If you do find the buyer yourself, just be prepared for the fact that they are going to want a part of the 'savings' too for not having been represented by a real estate agent.  
Staging -

staging can cost anywhere from a few hundred dollars upwards depending on what is needed.  Again, most agents will cover the cost of an initial meeting with a stager where usually the stager is able to advise on things you should do in your home in order for it to show as its very best.  
Photography -

studies show that professional photography adds dollars to the sale price of a home. Typical costs: $150-300.
Floor Plan

s - when it comes to what buyers want, floor plans rank second to photos. Typical cost: $150-300.
Marketing

- at a minimum, you're going to want to list the property on the MLS, owned and operated by realtors. The MLS is where most homes get listed for sale. It's where the listings on www.realtor.ca come from, and it's the primary tool that real estate agents and buyers use to search for a home. 
Additional marketing costs depend on what you decide to do – flyers, postcards, feature sheets, website advertising, social media advertising, etc.  It all adds up.  
Legal Fees

- whether or not you'll be using a real estate agent to sell your home, you'll have to pay a lawyer to close the sale. Expect to pay significantly more if you also need them to review the offer paperwork.

Selling a home takes a lot of time. I know it can sometimes seem like a realtor only works a few hours for their commission when a house goes on the market one day and sells the next…but most of a listing agent's job is done before the house hits the market. If you decide to sell your home yourself, be prepared to spend time on the following things:
Preparing your house for sale – everything from cleaning to staging.

Marketing – photography, flyers, postcards, website listing, social media marketing etc.  

Scheduling showings and answering your phone.

Showing the home – being at home during all those showings will take up a lot of your time. It's also important to note that the number one reason a house stays on the market a long time is the Seller being present during a showing (according to the National Association of Realtors).

Offers – this can be a time-consuming process, especially if there are multiple offers.
If you hire an experienced and talented realtor, they'll be skilled at marketing, pricing, strategy and negotiation.  Are you skilled at any of these things?
Marketing

– The only guaranteed way of getting top dollar for your home is to expose it to as many people as possible,  and that's where marketing comes in. There's a lot more to marketing a home than putting it on the MLS!  If you've got marketing skills and the time to do it…awesome. If you don't, you're certainly risking selling it for less than you could.

Pricing and Negotiation

– This is the biggie. Most people aren't natural negotiators, and there's a lot of negotiation and strategy involved in selling your home.

Legal

– There are lots of ways that home sales go wrong, and knowing the legal pitfalls - everything from proper disclosures to offer paperwork to issues at closing- is a big part of a realtor's job. Yes, you can hire a lawyer to handle a lot of this, but be prepared to pay for the extras.

Of course, there are times when selling your home yourself makes sense: when you're selling to a relative, friend or neighbour and the primary goal isn't about getting the most amount of money.  
If your goal is to get the most amount of money for your home, then sticking to your day job and working on what you are good at and hiring the right real estate agent and letting them do what they are good at is critical.

Hope this helps.
Justin