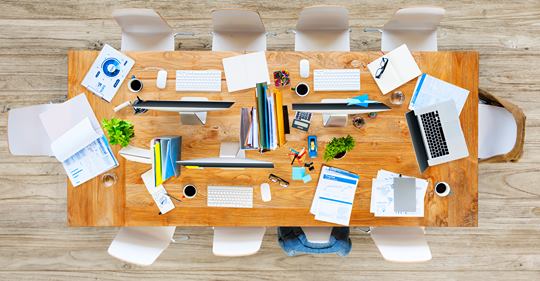 If you're like most people, you have a junk drawer somewhere in your home that contains a plethora of odds and ends that you simply can't part with because they may (or may not) become useful again someday. The time has come to clean out some of that old junk and put it to good use with these clever hacks. Designed to turn your household junk into useful treasures, these hacks are super easy and cheap to complete.
Do you spend a lot of time looking for your keys? Do you wish you had a place to put them, so you wouldn't spend so much time wandering around looking for them? With this ingenious hack, you'll finally have a use for all those "extra" keys you don't know what they're for, and you'll finally have a place to put your keys, so you'll always be able to find them. Begin by bending the ends of three or four keys to form hooks. Use short screws to attach the keys to a piece of wood that can be painted or stained as you prefer. Finally, hang the completed key holder on the wall in a convenient place and get into the habit of hanging your keys on it every time you come home.
Love wine but hate to throw out all those corks? Here's a clever way to use them. Start by drilling or carving the centers out of several corks. Fill the centers of each cork with potting soil and place a succulent plant in each. Lastly, glue a small magnet on the back of each cork and stick them to your refrigerator. Succulents can grow just about anywhere so don't be afraid to make as many as you want to decorate any space that will accommodate a magnet.
If you're like most people, you lose your earbuds at least once a week. That's because you don't have a pretty earbud case to put them in. Not only is this hack handy, but it's also attractive, too. Begin with a mint tin. Grab a can of spray paint in your favorite color and give the tin a coat or two. Once dry, you can put a pair or two of earbuds inside. This tin is small enough to fit inside a nightstand drawer, your purse, or your gym bag for easy, tangle-free travel.
You always knew there was a reason to keep all that stuff in your junk drawer, didn't you? With these easy hacks, now you can finally use some of it to create something useful!
Justin