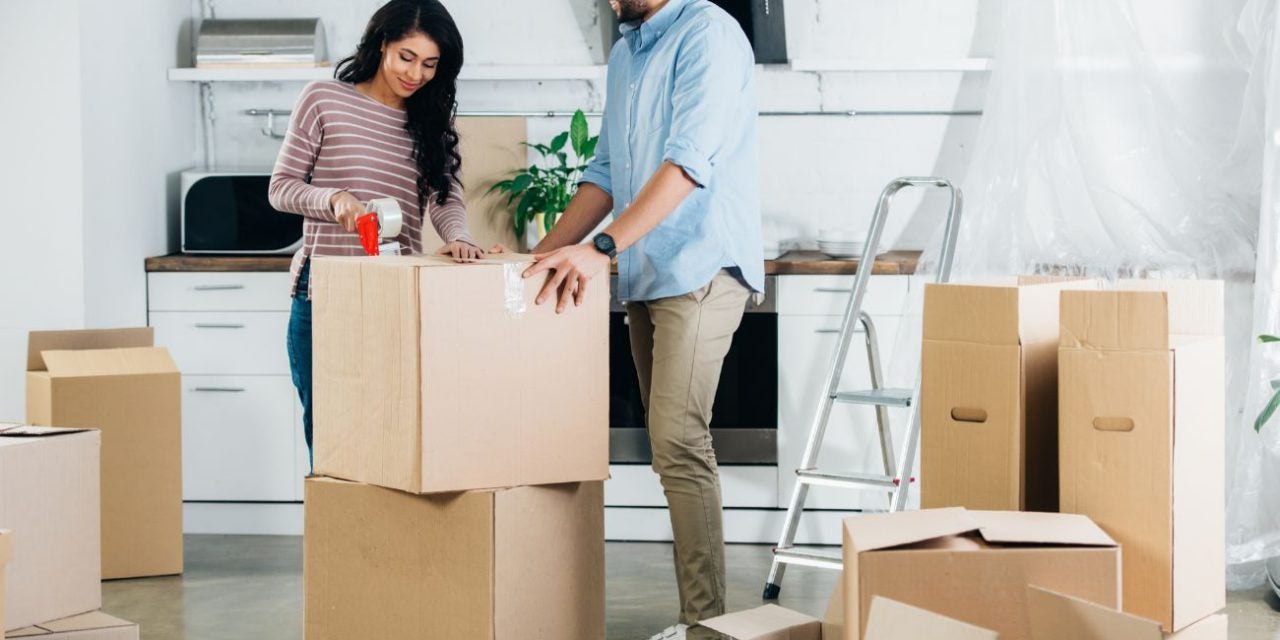 MOVING – A GUIDE TO HOW MUCH IT COSTS
People move from one residence to another for many reasons. Whether it's just across town or way across the country, moving can be an exciting and uncertain time. Besides wondering whether you made the right decision and worrying about how your family will adjust to the change; you, like most people, are probably unsure what it will cost to make the move. 
There are a lot of expenses to consider when moving. From possibly juggling two mortgages during the transition to paying for moving your things from Point A to Point B, it can be expensive to move. Below is some information that will help you know how much it costs to move.
More than half of the people who move do so within the same city and an even larger majority stay within the same state. When moving locally, you'll more than likely pay an hourly fee that includes a moving truck and two men. Obviously, the bigger your house, the longer it will take for the movers to finish and the more you'll pay. 
As an estimate, a one-bedroom apartment takes 3-5 hours to complete, resulting in a cost of roughly $200-$500. Alternately, a 4-bedroom home could take 10 hours or more and cost upwards of $2,000. 
During peak moving season (May-September) it's best to book your movers at least four weeks in advance to ensure you get the date and time you prefer. The least costly days to move are Monday-Thursday, and from October to April, you can probably get away with booking less than four weeks in advance. 
When you move across the country, you'll most likely pay a fee based on two factors: the weight of your belongings, and how far the movers must travel from Point A to Point B.
To get an accurate weight of your things, the movers weigh the truck empty and then again once they've filled it with your belongings. The difference is then multiplied by their per-pound fee. 
If you aren't sure how much your things weigh, most movers will give you an estimate of the cost before you commit based on weights of average homes that are similar in size to yours. 
The farther the movers must go to deliver your things to your new home, the more it will cost. They will likely charge you on a per-mile basis but be sure to inquire about additional costs such as fuel and/or tolls. 
Ideally, you'll want to book cross-country movers as soon as possible – at least 6-8 weeks ahead of time. 
Regardless of the type of move, your expenses will vary depending on the type of moving services you choose. 
Truck Only
– this is the ultimate do-it-yourself move. With this option, you rent a truck then pack, load, transport, unload, and unpack everything yourself. Fees for the truck are based on a daily rate plus fuel and mileage. 
Load, Transport, Unload
– you pack and unpack, and professionals do everything else. Fees for this move are typically based on the size of the residence. 
Full Service
– the professionals do everything but unpack. They wrap, pack, load, transport, and unload your things for a transportation fee plus a per-pound fee plus an hourly fee for each mover. 
Storage
– when move-out and move-in dates don't coincide, you'll need somewhere to store your things. Temporary storage can cost as little as $50 a month for a small unit and as much as $300 or more per month for larger ones. Expect to pay more for portable units that are delivered to your home and then stored until you're ready for them. 
Moving Supplies
– many storage and moving companies offer moving boxes for rent to the tune of a weekly fee. To save money, you can opt to find your own cardboard boxes at local retail stores around town. 
While moving is a fun and exciting time, it's also an expensive one. It's important to plan ahead so you know you have enough money to afford the move. Hopefully, the information above has helped you know how much it costs to move. 
JL Realty Group