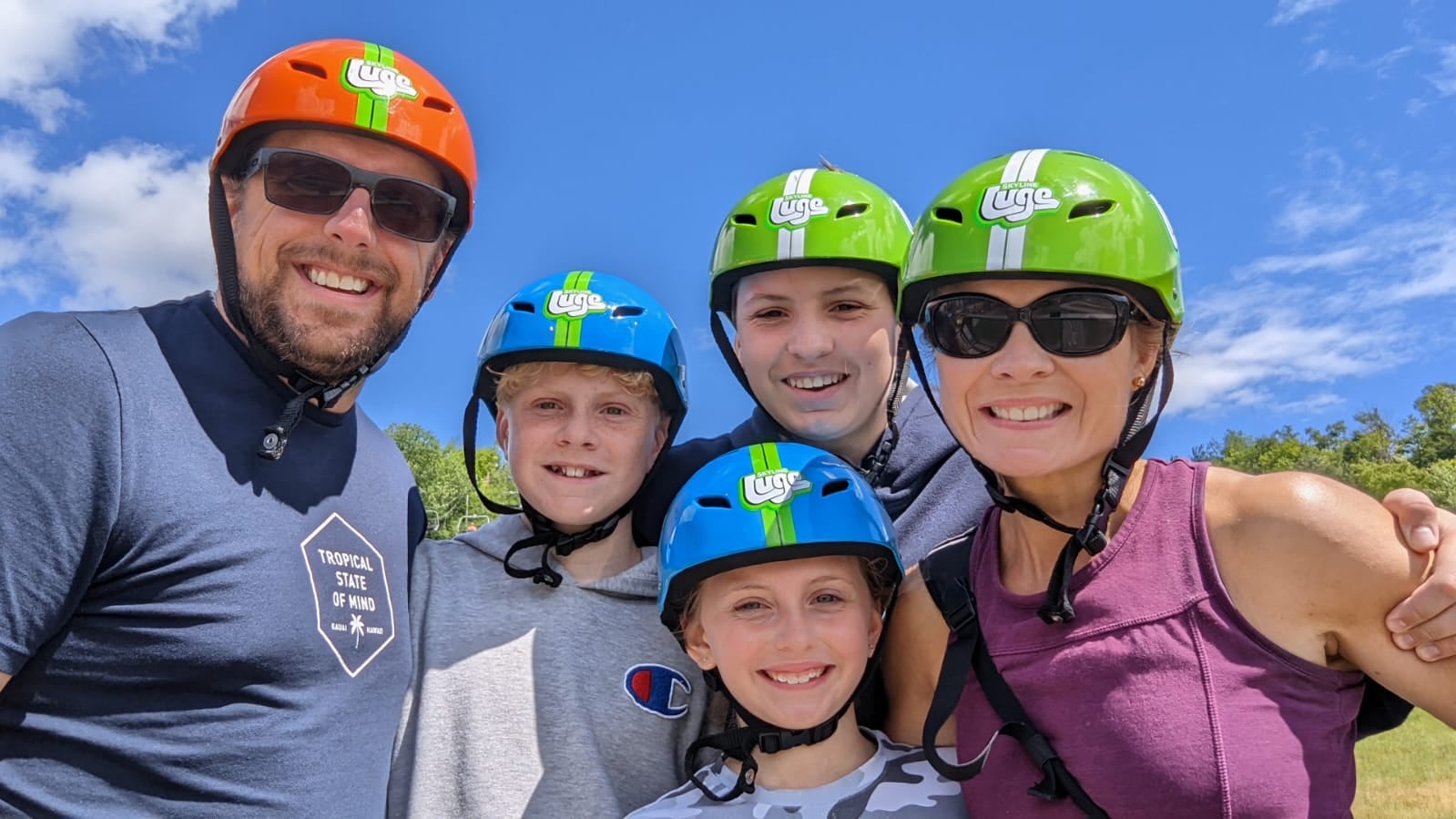 I've read about parenting can be summed up in one sentence:  
𝐿𝑒𝑡 𝑡ℎ𝑒𝑚 𝑏𝑒 𝑎 𝑘𝑖𝑑.  𝑇ℎ𝑒𝑦 𝑎𝑟𝑒 𝑛𝑒𝑟𝑑𝑦, 𝑠𝑡𝑖𝑛𝑘𝑦, 𝑒𝑚𝑜𝑡𝑖𝑜𝑛𝑎𝑙 𝑐𝑟𝑒𝑎𝑡𝑢𝑟𝑒𝑠.  𝐷𝑜𝑛'𝑡 𝑡𝑟𝑦 𝑎𝑛𝑑 𝑚𝑎𝑘𝑒 𝑡ℎ𝑒𝑚 𝑎 𝑠𝑚𝑎𝑙𝑙𝑒𝑟 𝑣𝑒𝑟𝑠𝑖𝑜𝑛 𝑜𝑓 𝑦𝑜𝑢, 𝑙𝑒𝑡 𝑡ℎ𝑒𝑚 𝑏𝑒 𝑎 𝑘𝑖𝑑.
How many of us are guilty of trying to produce mini us's??  
How many of us find ourselves being so incredibly confused over what our kids say?  What they do.  Who they hang out with.  What they want to spend their time doing.  
Our boys could spend literally weeks at a time glued to their computers.  
If we didn't call them up from the basement or down from their bedrooms to eat …. I don't think they would bother. 
I don't get it …. Period.  
But isn't that the point?  
I'm not supposed to get it.  
I'm just here to simply manage, protect and defend.  
Not to understand the mindset of a kid.  
I'm going to leave that to the kids and the psychologists.
My job is to keep them alive and embrace the messiness of parenthood.
Do you agree with this?
- Justin